Disclaimer: As an Amazon Associate, we earn from qualifying purchases.
Why Are So Many Buddhist Countries Poor? (The Truth)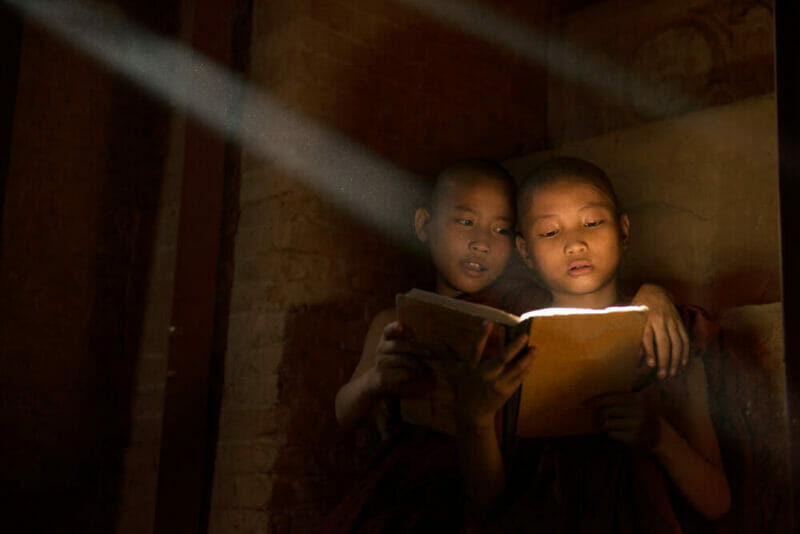 Economic development is usually viewed as a product of consumerist development. Do Buddhist countries lag behind in this regard? 
Answer: Yes, some Buddhist countries have lagging economic development compared to other countries, and it is worth exploring the reasons for this.
While it is not accurate to say that all Buddhist countries have poor economic conditions, several, such as Myanmar and Cambodia, are among the poorest in the world.
In fact, the 2021 (2022 report) UN Human Development Index Report ranks a number of Buddhist countries at the bottom of the list.
| | |
| --- | --- |
| Country Name | Position |
| Myanmar | 149 |
| Cambodia | 146 |
| Nepal | 143 |
| Laos | 140 |
| India | 132 |
| Bangladesh | 129 |
| Bhutan | 127 |
| Vietnam | 115 |
| Mongolia | 96 |
| Sri Lanka | 73 |
It can be hard to look at this list of poor countries and not wonder what it means about Buddhism.
Is there an inherent flaw within Buddhism itself that stops it from being a force for economic prosperity? Is this due to a lack of Buddhism? This is an interesting question with a lot of complex facets to it.
To start answering this question, first you have to ask why do some countries experience poverty and others don't?
Problems like this are not simple; for instance, poverty in one country can be caused by corruption in governance at the local level, which then affects rates of education (lower educational levels cause higher rates of unemployment).
A religious system focuses more on creating values than controlling the economic conditions of a country.
Part of what may be happening in many parts of Asia is that politics play a more significant role in their economies, so regions that have had political upheaval still struggle to make any headway out of poverty because corruption runs rampant throughout society and destroys communication channels between government and people.
Why the growth rate in Buddhist countries is not accelerating
The primary cause of poverty in many Buddhist countries is a nearly nonfunctional education system. Taking a look at the current state of affairs in these countries, we can see that the state of education is poor.
The number of self-educated people hasn't increased despite the fact that literacy rate has increased substantially. Formal education cannot instil morality among the people. Even after being educated, they cannot refrain from corruption.
In the current economic climate, many people are turning their attention towards their own interests in business and other important sectors, putting national problems on the back burner.
There are no qualms in resorting to any unscrupulous means to succeed. A small group of people are becoming increasingly wealthy, further widening the gap between the rich and the poor while the country and nation are stagnating economically.
Buddhism, on the other hand, has highly emphasized restraint and control. On page 45 of the Anguttara Nikaya, the Buddha states, "poverty is suffering." He taught us to be honest and to speak up for what others need.
We are not being able to use Buddha's teachings in real life regardless of whether we accept them in theory. They serve no purpose when they are not taken to heart. And this is probably because our way of thinking is flawed.
Peter D. Hershock wrote a detailed analysis on the religion's connection to poverty:

Aside from that, inefficient economic practices could have partly contributed to this by allowing Western colonizers to take control of these markets and exploit resources at will.
Once the colonizers were removed from power, it became more difficult to uproot the established hierarchies that followed. At the same time, some people also feared modernization would bring unwanted cultural changes.
So, economic development did not happen as expected in later times. However, more in-depth research needs to be done on the subject before we can say anything conclusive about it.
Video: Are Buddhist countries poor and under developed?
The following discussion will help you gain more insight about poverty prevalent in some of the Buddhist countries.
Parting Words
There is a lot of potential for Buddhist countries to improve their economic status and prosperity. They're basically "resource rich" countries with an abundance of minerals and wildlife. So perhaps they just need to become more honest with themselves about the reality of poverty in their country.
When we begin by being honest, it spreads out into our life and those around us in ways that can only benefit us all.
Last but not least, we should remember that Buddhism is essentially about looking for permanent happiness in the here and now – not just in some future paradise or heaven that never seems to arrive on earth.
Spread The Wisdom