Disclaimer: As an Amazon Associate, we earn from qualifying purchases.
How to Address a Buddhist Monk in English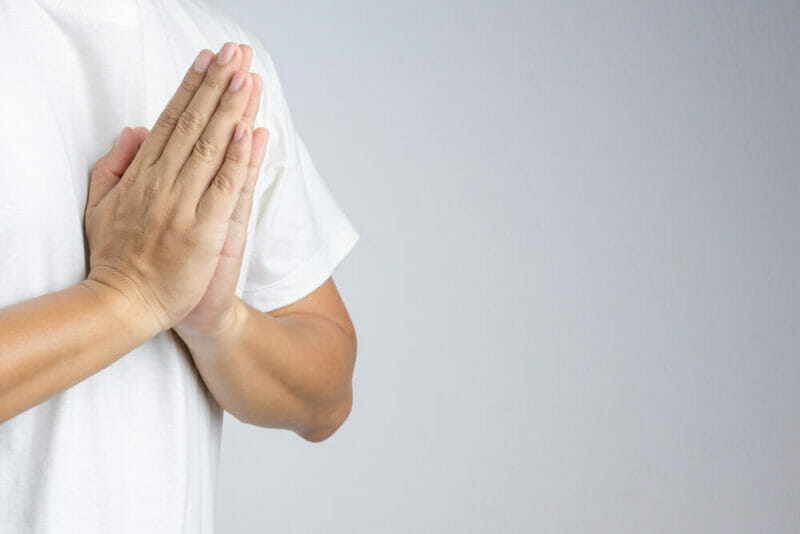 One of the questions frequently asked by Westerners who are interested in Buddhism is the appropriate way to address a Buddhist monk. Knowing the proper etiquette is crucial in showing politeness and respect.
This post will provide guidance on how to address a Buddhist monk in a respectable manner.
If you have ever been to Asia, you might have had the opportunity to meet a Buddhist monk.
It can be intimidating to those who are unfamiliar with Buddhism to see the monks dressed in traditional robes and head coverings, but I have personally found that monks are often willing to take some time out of their day to speak to visitors.
Let's get straight to the point now; there is no one set way of addressing monks in general, but there are some common ways that people use. You can call a monk "Venerable" or "Bhante".
Venerable, as used in writing, usually precedes the names of the Buddhist religious gurus. When addressing the monk that is elderly, 'The Most Venerable' may be added before the name. 
Proper Way to Address a Buddhist Monk
The proper way to address one is by their title (such as Bhante) and last name. So, if someone's full name was Padma Sambhava, then they would be called "Bhante Padma Sambhava."
English is also acceptable for addressing Buddhist monks. You can call them with the title "Venerable." But if you want to be more formal, address them as "Venerable Sir".
However, most English speakers simply use the term "monk" to refer to a Buddhist monk, and the word "nun" to refer to a female Buddhist monk.
The adjective "bhikkhu" (bhikkhunī for female monastics) is also used to refer to a Buddhist monastic.
On the other hand, a Buddhist apprentice will address his guru differently depending on which of the three branches he is being initiated into, Theravada, Mahayana or Vajrayana.
It is common for people to address Buddhist monks in their own language, as in Thailand, people refer to a monk as 'Phra' or 'Ajarn' (teacher). By combining the two words above, they also can be referred to as "Phra Ajarn".
When people become extremely close to a monk, they may refer to him as "Luang Phi" (brother monk) or "Luang Por" (father monk).
Video: Monk Radio: Greeting a Monk
You may have found yourself in a situation where you need to address a Buddhist monk, but are not sure what the appropriate greeting is.
The following video will give you some insight into how to address a Buddhist monk in English:
Parting Words
It's important to note that these are general guidelines and different traditions in other countries may have slight variations in customs and practices.