Disclaimer: As an Amazon Associate, we earn from qualifying purchases.
Metronome Meditation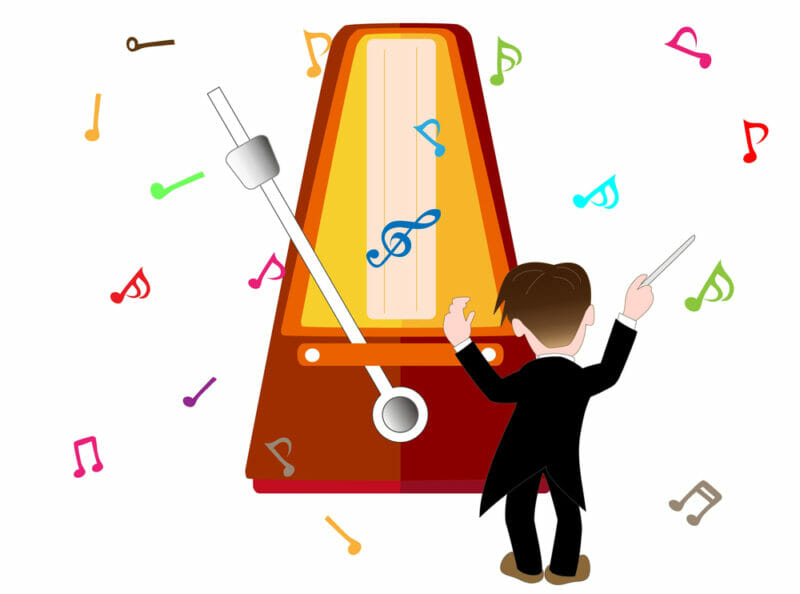 Meditation is one of the most important skills a person can develop. By learning to meditate, your ability to focus, concentrate, and relax are all increased. Meditation is also a powerful tool for improving productivity, gaining clarity, and reducing stress.

There are many different ways to meditate, but in this blog I will be discussing how to use a metronome for meditation.
I've been meditating for around eight years and still find it a challenge to settle my mind. I still have trouble calming my racing mind. However, as with anything practice makes perfect.
In my limited experience, I've found that metronomes can be used by meditators to keep the concentration on the matter — to keep the mind anchored in the present moment.
It seems at times that for those beginning to practice meditation on their own there is some difficulty in maintaining focus on the present moment and calming restless thoughts.
This can sometimes also be the case for people under stress who meditate to alleviate the stress. Although meditation is internally focused it can often be useful to use an external aid such as a metronome.
A metronome is an instrument that helps keep a consistent beat.
Here is a list of some of the best metronomes available on Amazon:
Normally, the subject focuses on the regular beat of the metronome, breathing so that their breath is in time with the beats, for example breathing in on the fourth beat, breathing out on the successive fourth beat.
In this way the focus is taken off other thoughts and the mind is calmed.
This method has parallels in a group situation where the teacher instructs the subjects to follow their regular breathing and to focus on the moment.
It is also similar to mantra meditation in that all focusing on a single repetitive word or sound. The intention is to remove oneself from the physical world and just contemplate the mind.
Beginners can find that the sound of the metronome eventually becomes associated with a meditative state, making it easy for them to relax and open their consciousness when they hear the steady pulse.
The danger of course is that a subject may become dependent on a metronome in order to achieve this state and may find difficulty in meditating in other situations for example while travelling in a vehicle or on a plane, or during a break in a work day when a metronome is not available.
However, this can be overcome if the metronome has succeeded in training the subject in regular breathing patterns, and the anchor of attention becomes the breathing itself to the exclusion of external sounds.
Beginners often feel they must fight their errant thoughts and force themselves to focus on the present moment. But there is no fighting or forcefulness in meditation and it is simply the process of regulating our attention by focusing on a single point.
This can be achieved with a metronome providing the single point, moment by moment. In fact the steady rhythm of a drumbeat has been used as an aid in meditation for centuries.
The regularity of a metronome beat resonates with our heartbeat and our breathing, the rhythm becoming a mantra that captures our attention and allows us to clear our minds of worries and restless thoughts.
Parting Words
The practice of meditation is an ancient art that helps you relax, still the mind, and focus on specific thoughts. It has been proven over and over again to help relieve stress and to calm anxiety. 
I am a big fan of meditation, but I know many people who give meditation a wide berth. People are either put off by the process of learning how to meditate or it is expected that you will be able to do it very quickly and this is just not the case for most people.
Despite the benefits it can still be difficult to find the time to meditate. If you have a schedule packed with meetings it can be hard to find a time when you are not distracted by business. 
As a result, it can be useful to use an external aid when meditating – this can help to eliminate distracting thoughts and make your mind more focused. 
One great external aid is a metronome.
Now, why would we specifically use a metronome for meditation? Well, for meditation, we would want to use a metronome so we can keep track of our breathing rhythms and meditation mantras.

I hope this article was able to answer some of your questions about metronome meditation. If you have any further questions or suggestions for me, please leave a comment below. I will try to answer your questions as best as I can.
[Disclaimer: As an Amazon Associate, we earn from qualifying purchases.]