Disclaimer: As an Amazon Associate, we earn from qualifying purchases.
Patchouli Smells Awful!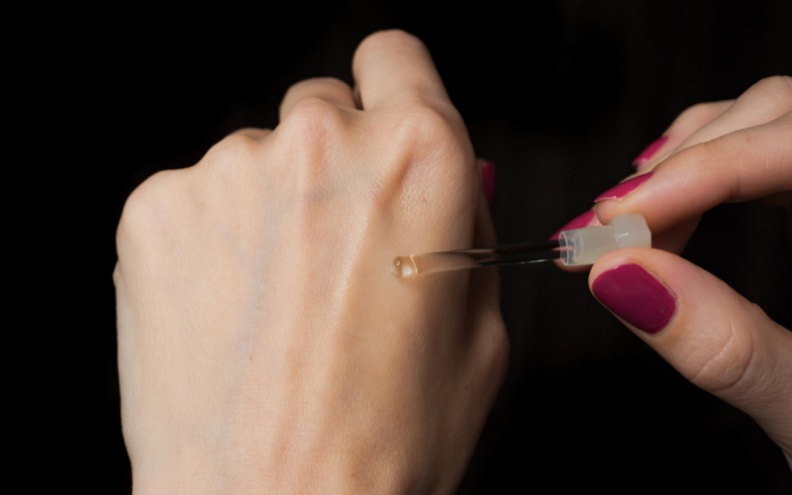 Patchouli is a fragrance that can elicit strong reactions – some people find it pleasant and enjoyable, while others find it unpleasant and repulsive.

In this blog post, we'll examine the reasons why some individuals may find the scent of patchouli unappealing.
Why Patchouli Smells Awful to Some People
Patchouli incense has been used and enjoyed for many centuries for its relaxing, medicinal and insect repellent properties not to mention its use as an aphrodisiac. 
However, some people find the odor unpleasant, in the same way for example that many people love the flavor of coriander but some find it a very bitter herb.
Some reasons for this are imaginary – it is associated with the hippie movement of the 1960's when it was accused of being used as a cover for other scents like the smell of alcohol or of illegal drugs, and there is still some sentiment against that period. 
It maybe reminds them of a time when they were trying to build a life for themselves and family, and other young people were rebelling against the society they were a part of.
In other cases it is a physical reaction. In rare cases some people are allergic to the aroma and find it an irritant. There are cases where it has caused migraines in some people, although that again is fairly rare.
Medically it has been shown that in some people strong odors, not just from patchouli but from other types of incense and some perfumes and colognes, when inhaled can cause swelling and dilation to the blood vessels, stimulating the nervous system and causing a headache.
This can happen when patchouli incense is burned in unventilated areas and it can be a little overpowering, or when a person has an unknown allergy to any kind of smoke. 
Actually there is nothing in patchouli incense that is actually an irritant or has any toxicity, but some unfortunate people just have in-built allergies to it.
For a first time user of patchouli incense it is important to check first by burning a little part of an incense stick in a well ventilated area and just making sure that there is no eye irritation or respiratory reaction, and when you have visitors in your home, ask them first if they have any problems with incense burning.
Does Patchouli Smell Bad?
Patchouli is one of the widely used materials in aromatherapy, perfumery, skin care products and incense manufacturing. Patchouli essential oil is a staple in many aromatherapy routines and home fragrance.
It is used by the world's spiritual leaders, various cultures, and individuals of various religions worldwide. It is also known as a favorite of hippies. 
Because patchouli fragrance is derived from the dried leaves of the patchouli plant, it has a very distinctive aroma.
It is said that some people are allergic to patchouli, but it is more likely that some people find it an unpleasant scent as they are not accustomed to it.
The sense of smell is one of the 5 senses that enhances the perception of things around us. Some people are not tolerant of strong odors, not only from patchouli but also from other types of incense and some perfumes and colognes. I've even heard that some people compare the smell of patchouli to that of moldy bread mixed with pine-sol! 
Regardless of whether you find the odor unpleasant or not, patchouli is still a very popular scent choice.
Parting Words
Our sense of smell is highly subjective, and what one person finds pleasant, another may find disagreeable.
This is certainly the case with patchouli, a fragrance that elicits a wide range of reactions. Personally, I find the scent of patchouli to be pleasant.
In this blog post, we've explored the reasons why some individuals may find the scent of patchouli unappealing, but it's important to remember that everyone's experience is different.
If you're having issues with the smell, it's worth trying out other incense or perfumes to find a scent that works for you.
Thank you for reading. I hope you found this post informative. If you have any questions or comments, please feel free to share them below.